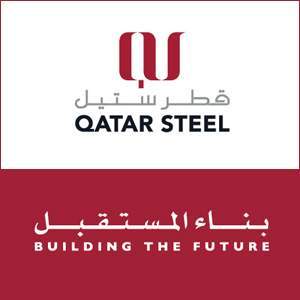 Ezz_Web_Banner_Side_280x200
Secretary General's Speech
First, I would like to thank the participants of the Iron and Steel Summit 2022, Bahrain. This event was held at the same time as COP 27 in Sharm–El Sheikh, Egypt, and several communications on the Green Steel theme were held and discussed. It is a clear aspiration of the iron and steel family to move towards a clean steel industry by 2030.
I think it is time for Arab steel companies to start thinking about our contribution to achieving this goal. The objectives announced at COP 27 are promising, and all sectors of activity must contribute to them. There is a strong political commitment, and the leading Arab countries such as Saudi Arabia, the United Arab Emirates, and Egypt have made firm commitments to 2030.
The steel industry is responsible for about 7% of global CO2 emissions; therefore, the decarbonisation of this sector plays an essential role in achieving climate goals.The sector is highly exposed to international trade and global overcapacity. The Arab steel industry needs short-term operational changes and strategic decisions towards an economically viable and climate-neutral transformation in the long term. This latter requires the alignment of the entire chain of steelmakers, upstream and downstream of this vital industry to the economy, starting with companies, investors and political decision-makers to find efficient solutions to decarbonize the steel industry, without forgetting the financing part, which plays a crucial role in the policy implementation.
It is here where community policies come into play, such as the European Union, which has already adopted 60 low carbon emission projects implementation by 2030, estimated at 85 billion euros, which will permit to reduce 55 per cent of emissions by 2030. Measures, which are more drastic, will have to be taken by the United States, Canada and the European Community with the Border Carbon Adjustment BCA, which would be assessed at a minimum of 40 per cent per tonne. For instance, for the EEC, this consists of applying a price to imported products according to their carbon content and the difference in carbon price between the European Union and the country of origin. This scheme will therefore put EU producers and third-party producers on an equal footing so that the same price is paid for a given quantity of carbon emitted in Europe or elsewhere.
It remains to be seen whether the Arab countries will be able to mobilize around such a policy and medium and long-term objectives.
In this context, a project to create a technical committee is being created within the Arab Iron and Steel Union in parallel with the economic committee formed five years ago. This multidisciplinary committee will also focus on environmental aspects by presenting information and recommendations for effective solutions for the clean steel industry to achieve the 2030 climate and energy objectives and implement the 2050 long-term strategy. An industrial audit of several pilot sites will be necessary initially to highlight our capacity or not to make this transition by identifying the means and the  planning and this, with the assistance of partners and organizations specialized in the matter.
Kamel Djoudi
Secretary General